About Me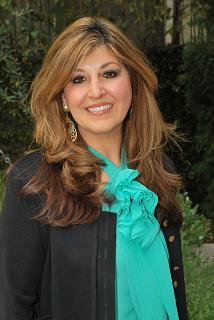 Nicki Razeggi, Realtor
A consistent Top Producer for over twenty two years, Nicki has been one of the most recognized and respected names in the Real Estate Industry. Specializing in Estate and other prime properties, Nicki has been honored with numerous professional awards and has an impeccable reputation in the Real Estate Community.
As a member of the International Presidents Elite Club, which represents the top 2% of agents in Rodeo Realty nationwide, Nicki brings an expert knowledge of the area she serves. Working out of Rodeo Realty in Encino, Nicki specializes in fine homes from the San Fernando Valley to West L.A, with an emphasis on Encino.
While working with Nicki and her team, Nicki's clients are confident that they will be treated in a special manner, receiving unrivaled expertise, as well as a customized marketing plan, from both Nicki and her full-service staff. The team's purpose is to ensure that every transaction is a smooth one, and is comprised of a marketing and PR expert, a transaction coordinator, a graphic designer and an assistant.
Nicki's determination, professionalism, and knowledge make her an outstanding realtor. She has an exceptional work ethic, is a tough negotiator, and is focused on delivering results.
Nicki has been married to Mark, president /owner of  an Electronic Manufacturing Co.They have been married  for 32 years and they have two children,Troy and Rose. Both UCLA graduates.Nicki graduated with a Bachelors degree in Business and spent many years working as attorney negotiator for two major law firms. Ultimately, she decided that for her, success is defined by interaction on a personal level and that she found working one on one with clients more rewarding.
It is this dedication to individual service that sets Nicki apart from other agents and she hopes to be able to help you with your real estate needs when the opportunity arises.